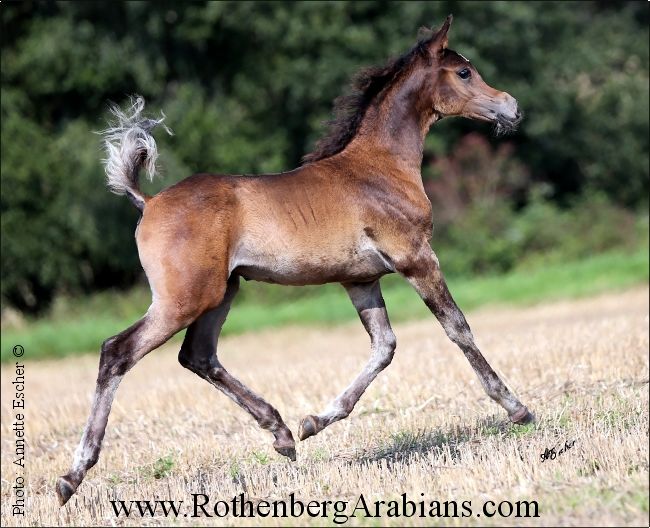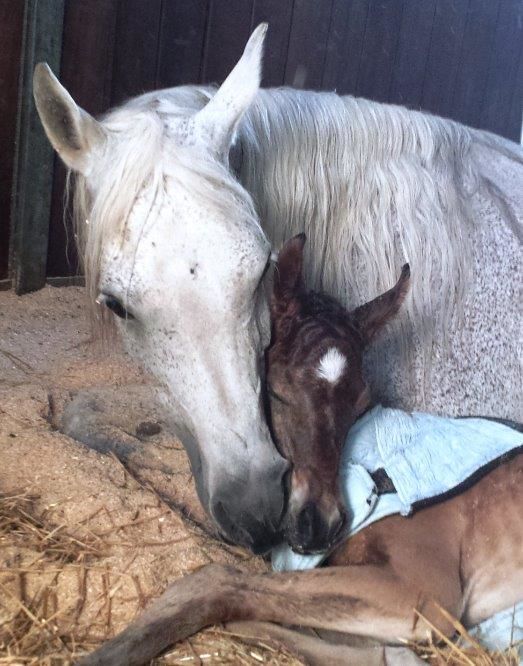 Maheeb (black) x GR Nashidah (by Multi-Champion Classic Shadwan)
dark-bay (probably black-bay) Straight Egyptian colt *03.06.2019
dark-bay (probably black-bay) Straight Egyptian colt *03.06.2019
Maheeb (black) x GR Nashidah (by Multi-Champion Classic Shadwan)
Outstanding typey colt with super refined dishy head, fantastastic body with very upright neck and just gorgeous outstanding super showy and super powerful movements with unbelievable attitude always with his first step trotting! Very tall and leggy!
By our exotic black stallion Maheeb (sire of Champions; Multi-Champion Classic Shadwan x Ansata Halim Shah-daughter) out of our famous and most exotic broodmare GR Nashidah! GR Nashidah is the mother of several gorgeous gold-premium and breeding-stallions, mostly sold to Middle East
Outstanding colt, linebred to our famous foundation-stallion Classic Shadwan and you see it! For serious interest please e-mail to Escher.Rothenberg@t-online.de or call at +49 / (0) 90 91 / 37 07. Other horses available, please let us know what you are looking for!
Annette Escher Rothenberg Arabians Germany
Tel: +49 9091 3707
Website: www.RothenbergArabians.com