On August 14th, 2021, El Thayeba Arabian Stud in Großenkneten, Germany, opened its doors in order to celebrate its 50-years-anniversary.
More than 100 guests were cordially invited to a presentation of the illustrious breeding program, followed by get together and BBQ. It was a marvellous event, which many friends and breeders had awaited eagerly. Honouring the stud, horses and owners would have been reason enough for a major festivity in such elaborate style, but on top all the guests from near and far also celebrated to finally meet again – pandemic situation carefully taken care of. Among the guests were long time friends and more or less neighbour breeders as well as guests coming all the way from Egypt, Kuwait, Italy, France, Belgium, Austria and so on. If travelling under the Corona situation wasn´t so difficult or even impossible, there would sure have been representatives of all other countries with important SE farms, too, because El Thayeba Stud , Cornelia Tauschke and Klaus Beste to be precise, is so well connected in the international Arabian Horse scene. (Greetings to all fellow Arabian Horse enthusiasts, who could follow via social media and photographs only!)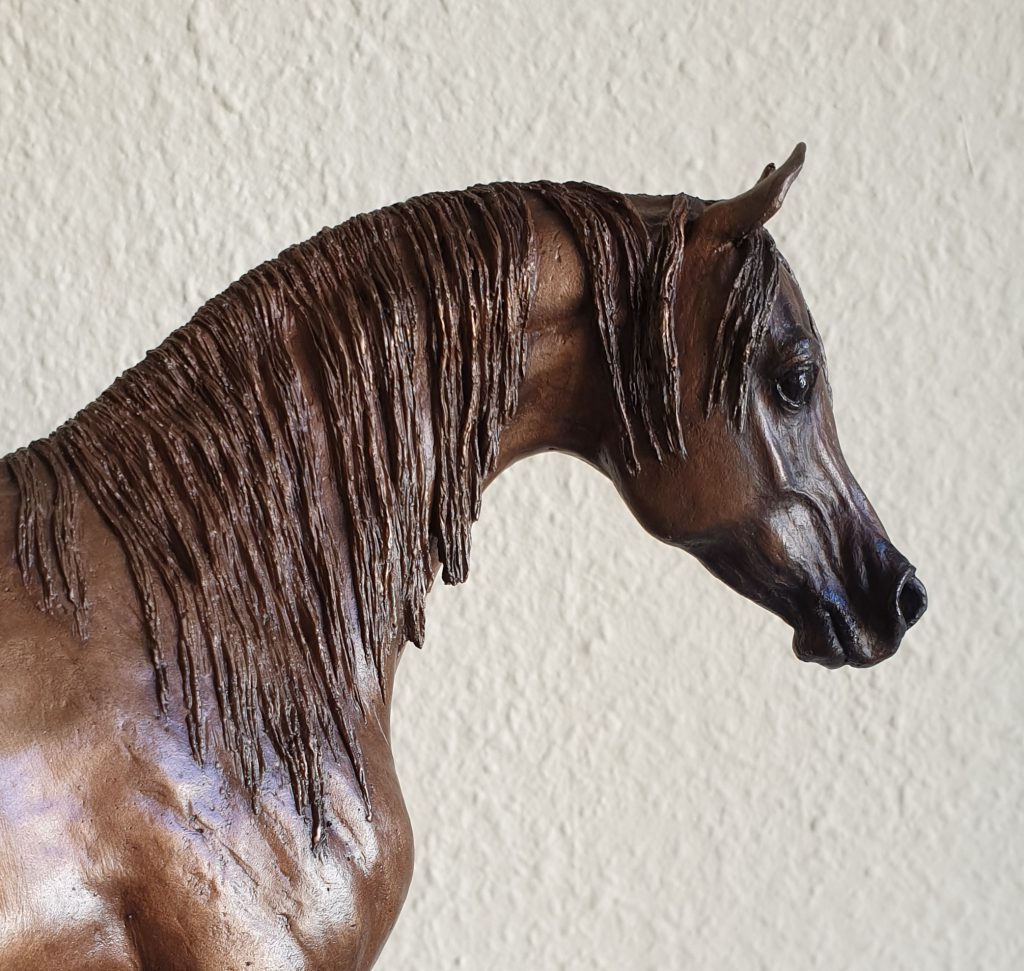 Horses from El Thayeba Stud have a highly esteemed reputation and can be found in many major S E breeding programs worldwide. They are known for their specific El Thayeba type. Horses like El Thay Mashour, El Thay Kamla, El Thay Malikah and El Thay Mahfouz personify the exquisite dryness, a short chiselled head, dark large eyes, nicely shaped small ears, strong and showy in movement, friendly in character and – in general – mostly greys. Around 25 of these lovely El Thayeba type Arabians were presented, and much to the joy of the expert audience there was no hurry. Klaus Beste – in all his best and well known eloquence – summarized the history of the stud, explained all the breeding aspects and commentated the horses, strains and families. While Cornelia Tauschke, friends and family members presented the horses – calm and beautifully handled.
It is most impressive to see such a consolidated breeding program. Moreover, it becomes evident, what a demanding task it is to find a suitable way to continue what is achieved without changing the El Thayeba type, only enhancing a bit here and there.
Desert Heritage and Equus Arabian Magazine have recently described the exciting El Thayeba story thoroughly and featured many of the horses now and then. Very recommendable to the interested SE Arabian Horse breeder.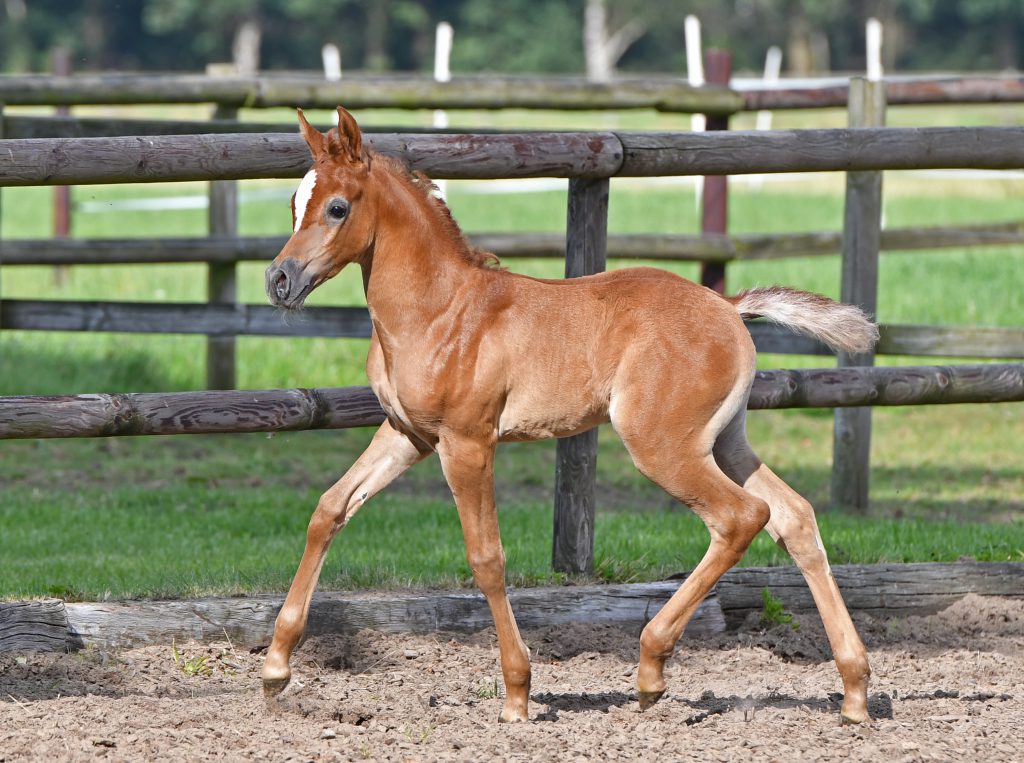 The El Thayeba type was represented at its best with the final part of the presentation: Senior chief sire El Thay Mahfouz and 6 of his daughters, who are cornerstones of the stud to date. 18 year old El Thay Mahfouz (Ansata Selman x El Thay Mahfouza, 2003) had and has a major influence. He is a stallion who possesses a special aura. A certain kind of fairy tale quality, that probably lies in his refinedness and most expressive face.
The presentation was closed with the unveiling of 2 El Thay Mahfouz bronze statues. Sculptor Nicole Sachs (First visit to El Thayeba 31 years ago.) couldn't stop herself after finishing the sculpture Mahfouz I (standing still, in bronze colour patina) and created an additional second sculpture, Mahfouz II (lifting his feet more excitedly, in white patina).
Then Alexander Hofmann, as head of the German breeders association, took the opportunity to honour Cornelia Tauschke with a speech and plaque for El Thayeba stud continually playing an important role in German Arabian Horse breeding over 50 years.
Almost needless to say, that all this was followed by a wonderful time with food, drinks and talks and countless individual congratulations and thanks.
The beautiful Event at Al Thayeba on Saturday was followed on Sunday by two private presentations in the same area at the stud Al Qusar of Robert Schlereth and Volker Wettengel and finally at the Katharinenhof stud of Dr. Hans Nagel. The pictures of Nicole Sachs can be find in our gallery.
Text und Foto: Nicole Sachs